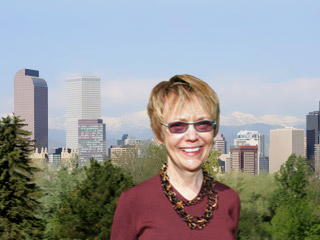 We've just wrapped up the twelfth and final Listening Tour event for the year, in the theatre of the lovely Oxford Hotel in downtown Denver. Established in 1891, the Oxford is the oldest hotel in Denver and provided a welcoming setting for another engaging evening with friends old and new.
What a terrific year this has been for me hearing from alumni, parents, and friends of the College throughout the country -- as well as in London. Last night's conversation was infused with the same high energy, passion, thoughtfulness, and commitment to the College that I have now come to expect from our extended Swarthmore family.
We covered much ground in our conversation including the College's unyielding commitment to need blind admissions; the number of engineering students we're enrolling; the effectiveness of our pre-med and pre-law programs; our commitment to creating diverse classes; and some perceptions (and misperceptions) about the College's "image."
I want to take this opportunity, in my final blog post from the road this year, to thank our good friends in Denver and the many hundreds of alumni, friends, and family of the College who have participated in the Listening Tour events. They have taught me so well this year about their values, perspectives, experiences, and philosophies. What I learned from each of you who so willingly and generously have contributed your time and thoughts now serves as a kind of collective compass point for the College as we navigate our future direction together.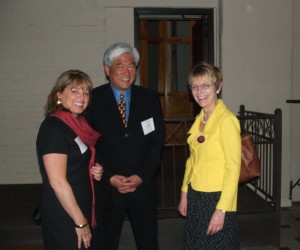 Next year we will begin a strategic direction-setting exercise on behalf of Swarthmore and I am confident my conversations with you on the Listening Tour will help inform and guide our decisions about the College's future priorities.  I see this Listening Tour as the beginning of a long conversation we're going to be having over many years.  If I didn't meet you during this year's events, I'm hopeful that we will have a chance to intersect on future trips.  I will continue to look to you for your best thinking -- along with that of our dynamic on-campus community -- about how best to protect the College's most dearly held values, preserve and enhance our intellectual strength, and move confidently forward as a leader in American higher education.